independent jaguar and land rover service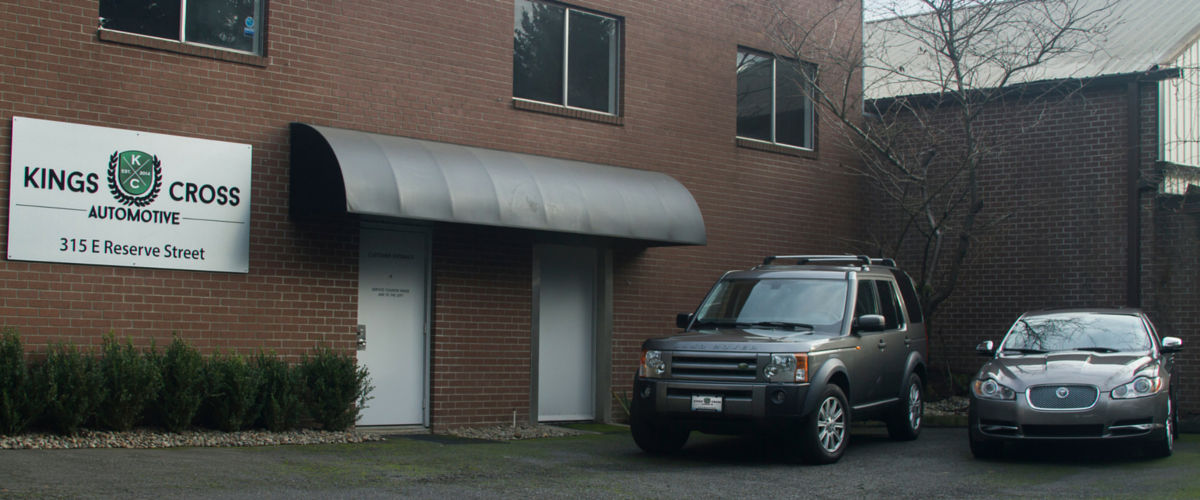 your trusted dealership alternative

conveniently located in vancouver, washington
 just 15 minutes from downtown portland
With over 20 years of combined automotive experience, Jaguar and Land Rover repair is in our blood. Our staff are factory trained, certified technicians who use the latest computer diagnostic equipment to quickly diagnose, service, and repair faults on all models 1998 and newer.
 what makes us different?
When you service your Jaguar and Land Rover vehicles at Kings Cross Automotive, you can expect to experience the perfect balance—combining the best aspects of both a dealership and a mom-and-pop independent repair shop.
We are dedicated to providing dealership quality workmanship without the added cost or hassle. We purchase and maintain factory diagnostic equipment and encourage the continuing education of all employees to ensure that we are furnishing superior service and value.
Our clients are our extended family; we want you to know that you always have a reliable, honest mechanic to turn to. If you choose to wait while your vehicle is being serviced, our customer lounge offers comfortable seating, complimentary coffee and wifi, cable TV, and a variety of current magazines. Have the little ones with you? No problem. We also have a kid's area approved by our very own Customer Relations expert, Aly.
what our clients are saying about us.
"Michael is a real find for Jaguar owners. The best part is talking directly to the mechanic that is doing the work." -David B.
"I want to keep buying Land Rover just so Mike can be my go to. I highly recommend Kings Cross." –Tamara G.
"Mike truly understands the difference between a quick buck repair and building a customer relationship. From today forward neither of our rovers are going anywhere else for repairs or service." –Douglas H.
"As a single, professional woman, it is important to me to have a mechanic who has integrity and is trustworthy. I am fortunate to have Michael Raia at Kings Cross Automotive as my mechanic." –Norinda R.
"Competent, friendly service at reasonable rates. Our extended family has three RR's and we are all joining the King's Cross crowd." -Lou E.
"I will definitely be calling on Kings Cross to be my mechanic for the life of my Jag!" –Susan H.
---